Whether you plan to self-drive or go on a guided private or small group tour – we plan your unforgettable trip of a lifetme to Australia individually according to your wishes. Pack your bags, we'll take care of the rest!

Our Expert Tips – Travel Knowledge Australia
More than just kangaroos and red sand
Australia stands for adventure, freedom and joie de vivre like probably no other country in the world. If you are looking to break out of your everyday life and seek the greatest possible contrast to your usual surroundings, this is the place for you. Australia offer something for everyone, because as different as the individual wishes and requirements for a perfect vacation may be, here at the other end of the world, everyone will get their money's worth.
Whoever hears "Australia" usually first thinks of white sand, turquoise sea and daring surfers in the waves. And not without reason, because most of the inhabitants of the fifth continent live in coastal regions. So it is also clear that a large part of the "Aussie Way Of Life" revolves around life on and in the water. Whether lively beaches, secluded bays, paradisiacal islands or spectacular rock and cliff landscapes, Australia's coasts are diverse and always breathtaking.
But not only sea lovers*innen will be happy in Australia, because also the remaining parts of the country know to inspire. The almost infinite, red expanses of the outback let the hearts of adventurers*innen beat faster. Whether you are a self-driver or part of a guided small group, we are sure to have the right way of getting around for you! For those who like it a bit greener, the tropical north offers huge rainforests full of unique plants and animals that invite you to go on a hike.
Australia's metropolitan areas are vibrant melting pots where diverse cultures from around the world converge to create an exciting, multicultural community. Art galleries, boutiques, cafes, restaurants and bars, museums, exhibitions and cultural centers, as well as expansive parks and recreational areas in the middle of the city, are the reason why in 2020 the top ten most livable cities in the world included four Australian cities, Brisbane, Melbourne, Perth and Adelaide.
With its different climate zones, Australia is also a destination that can be traveled year-round, as long as you know which regions are ideal at which time of year. Trust in our expertise and experience, we will be happy to advise you individually according to your wishes and find together with you the perfect travel time and region.
The unique regions of Australia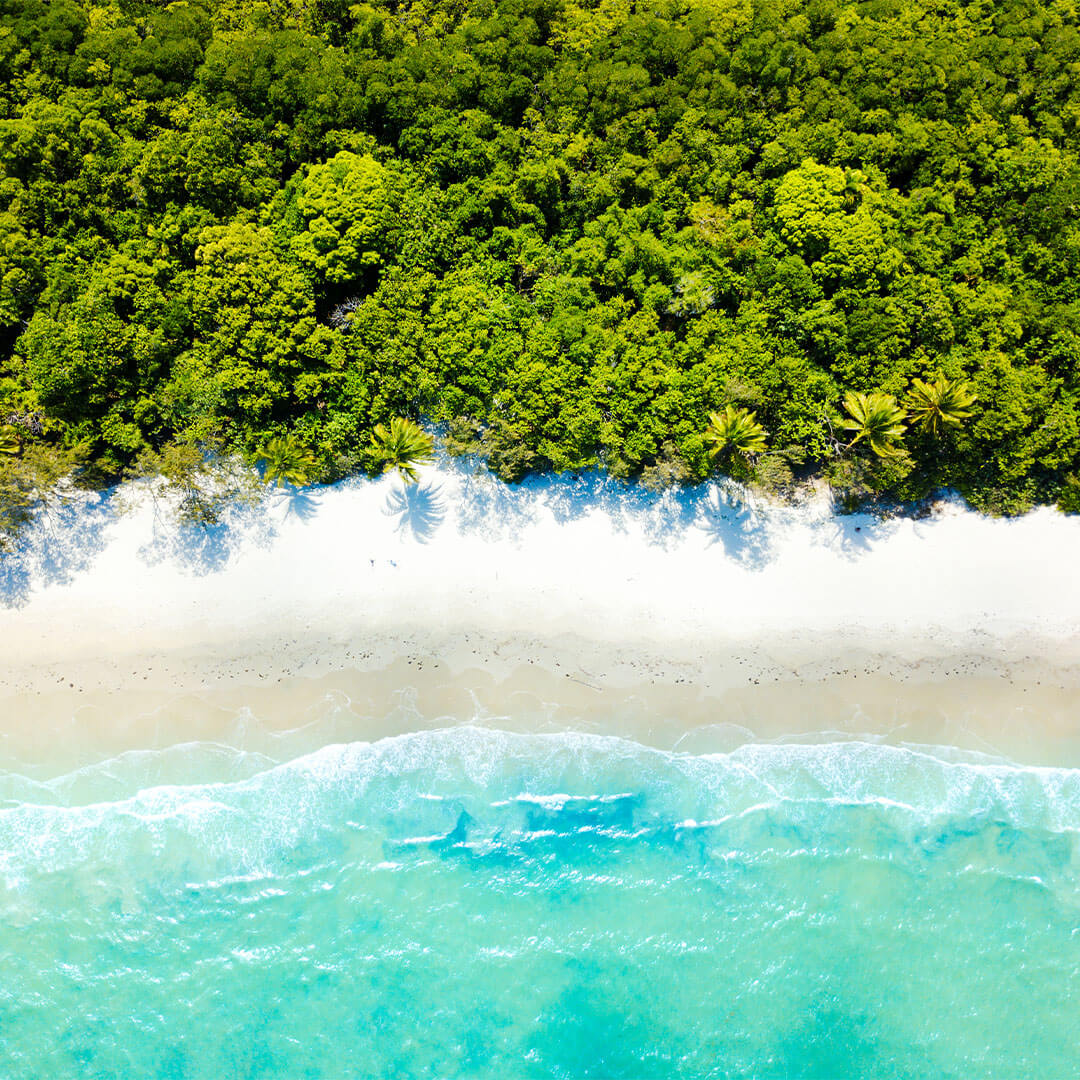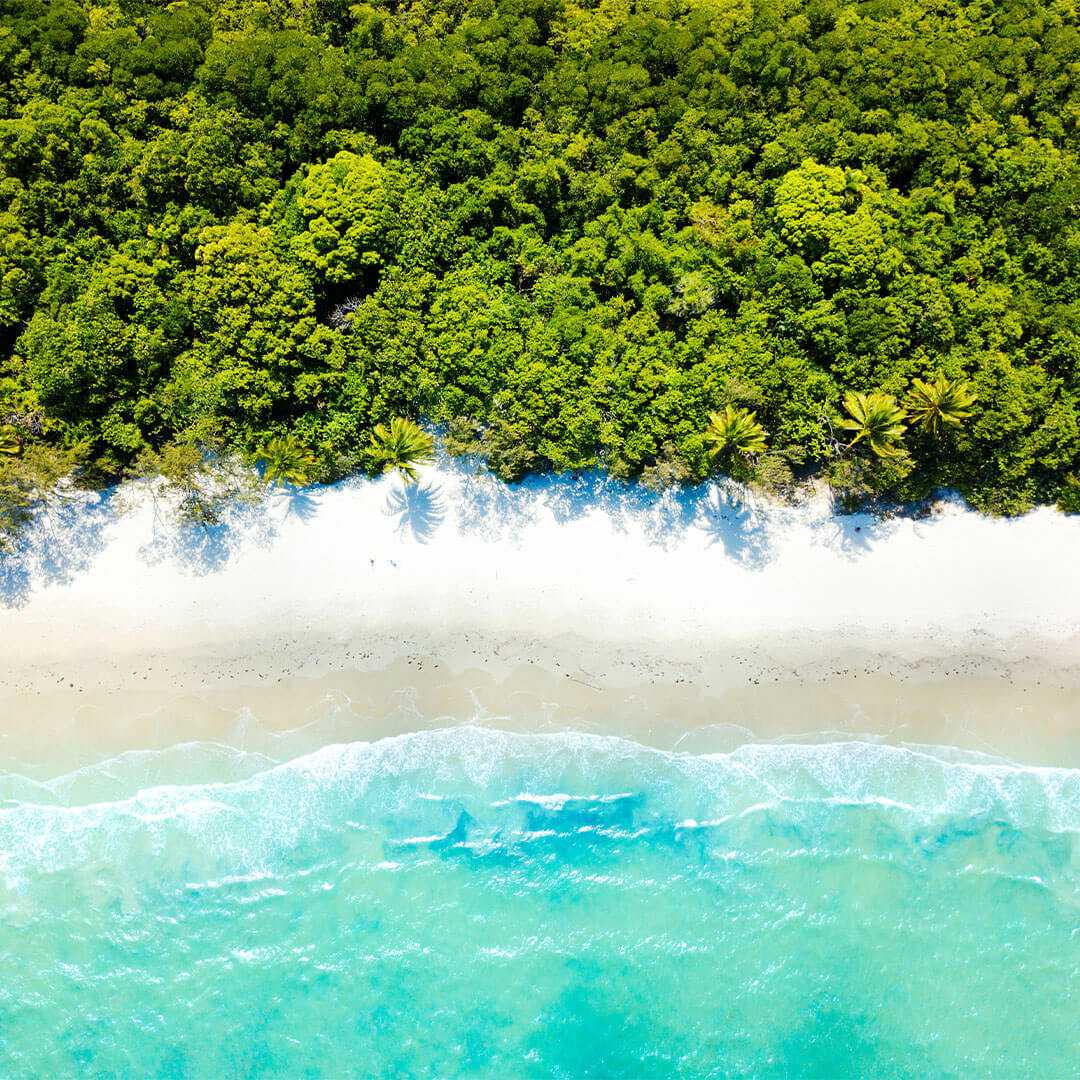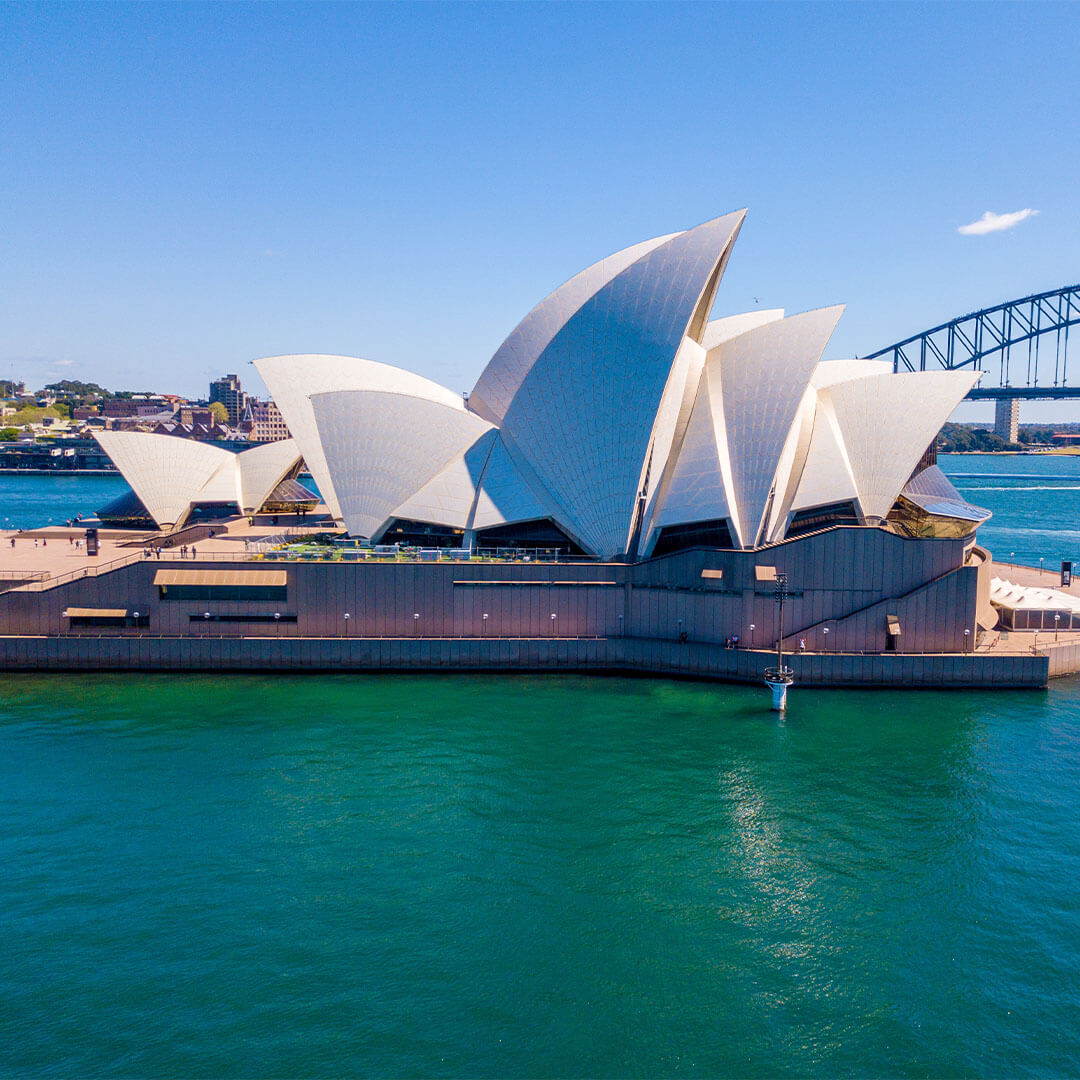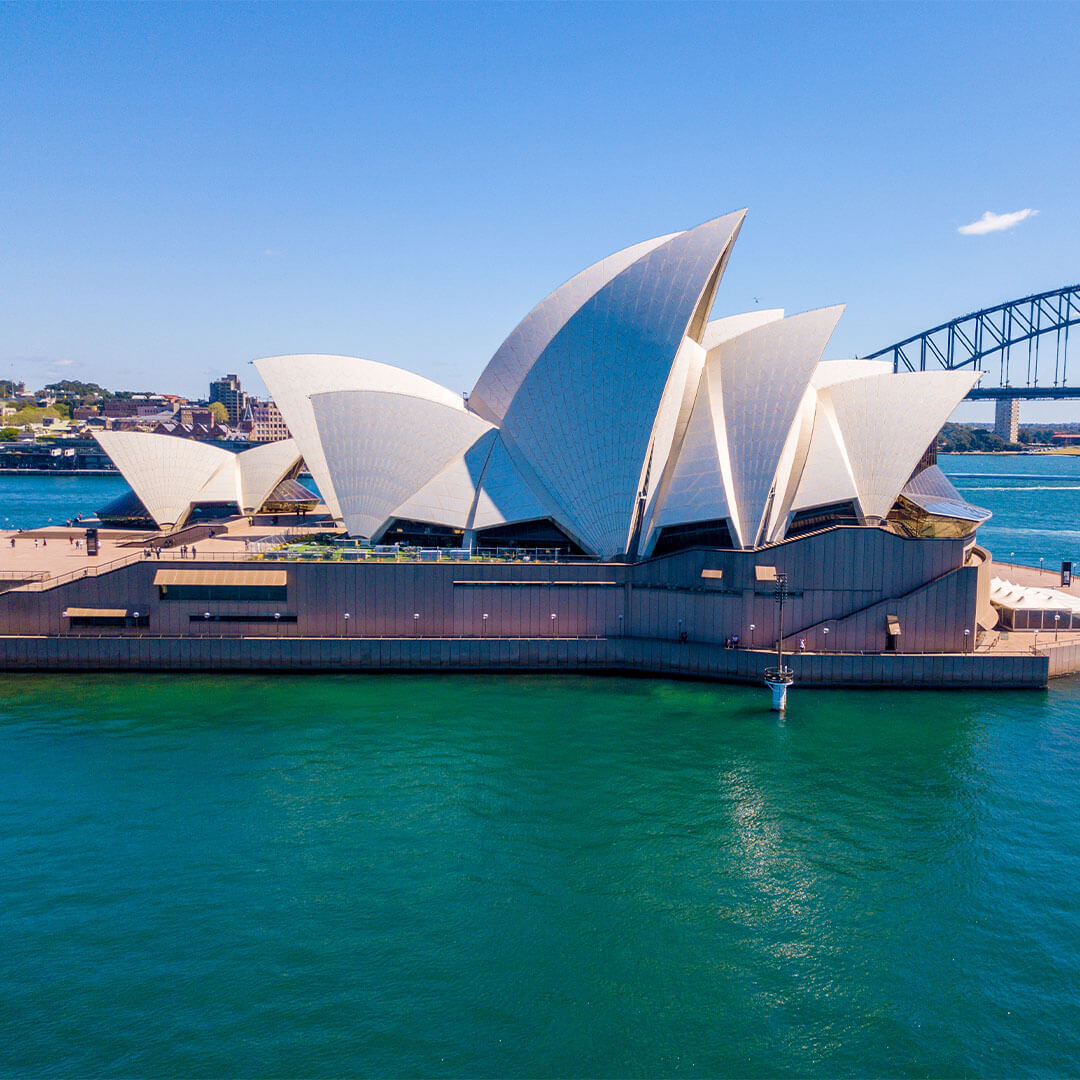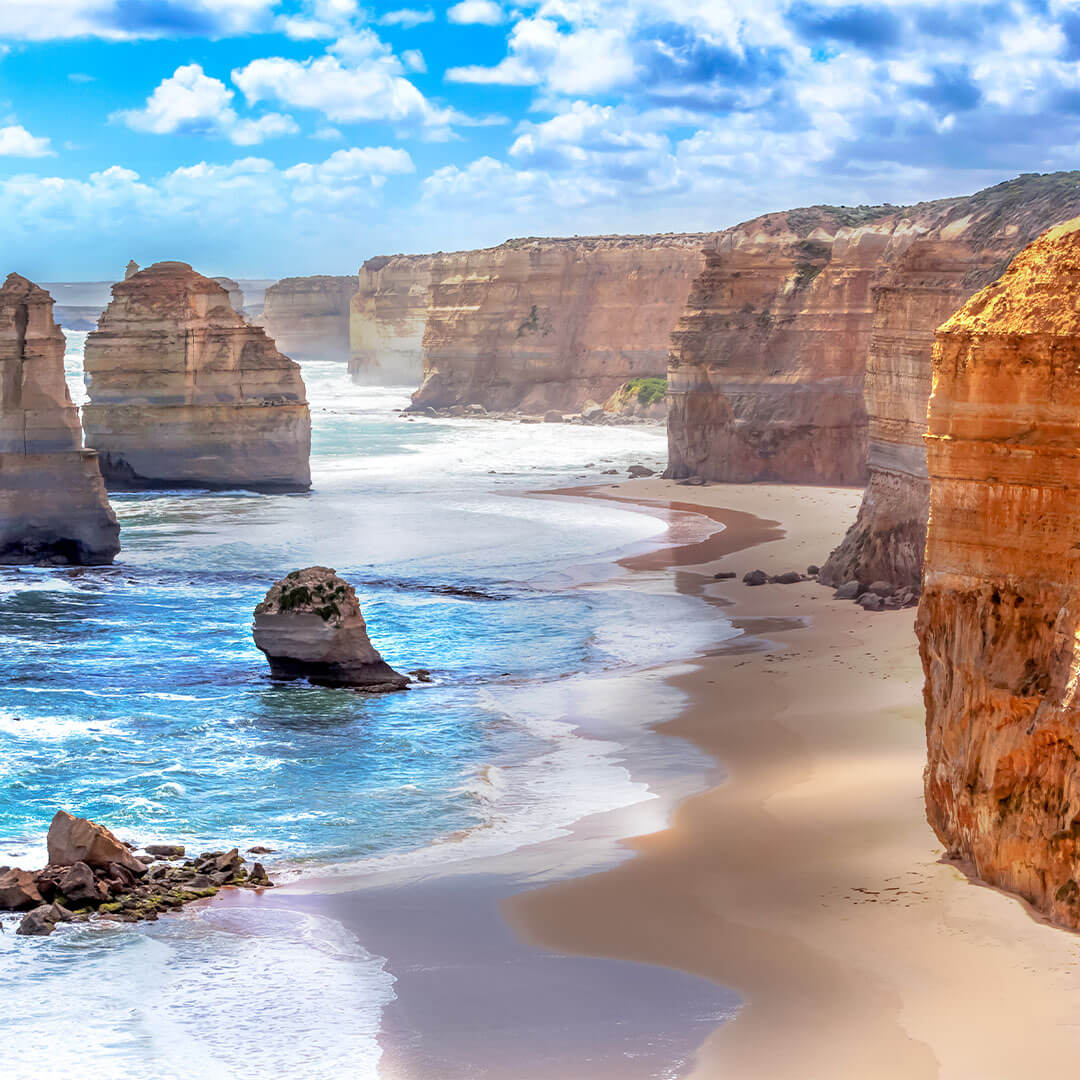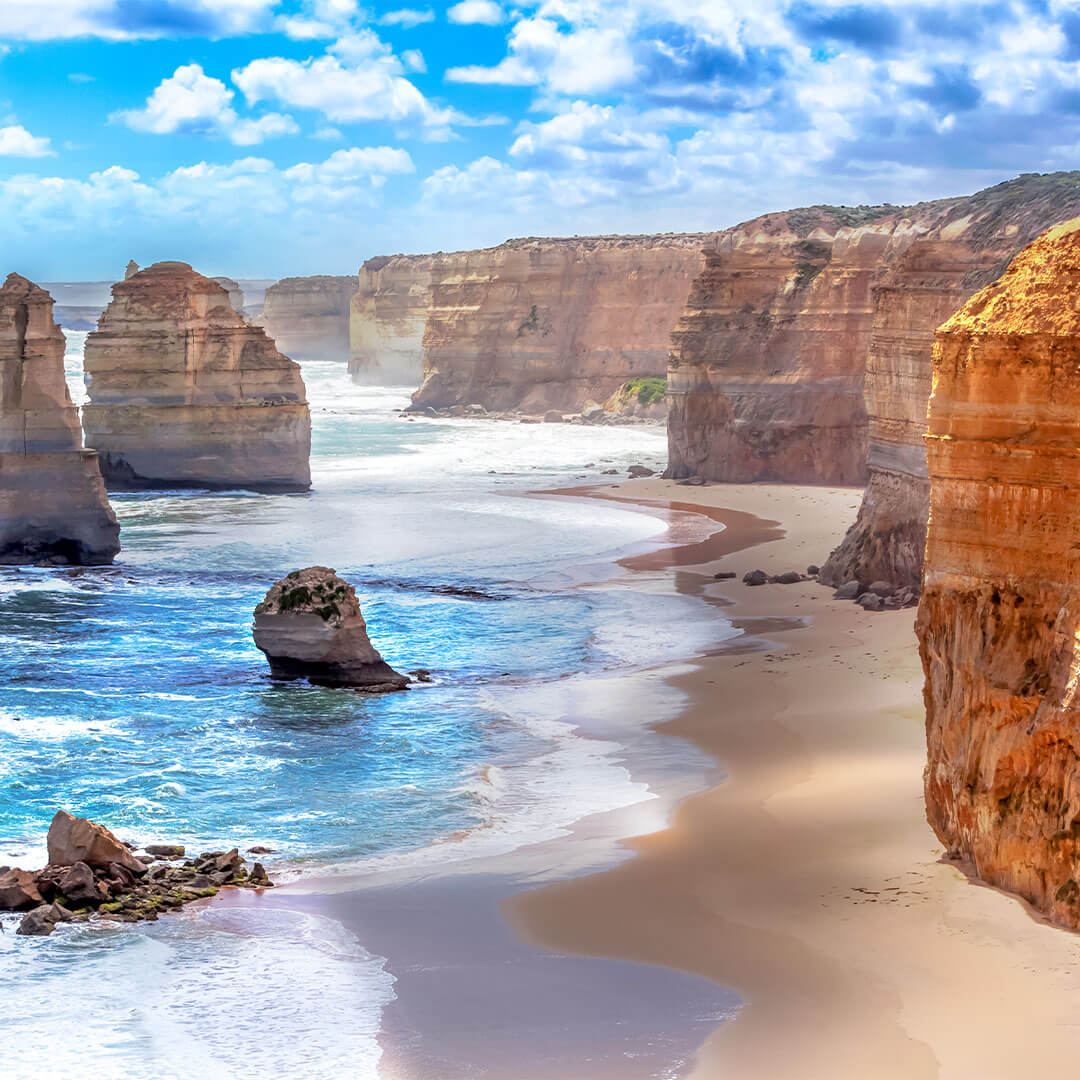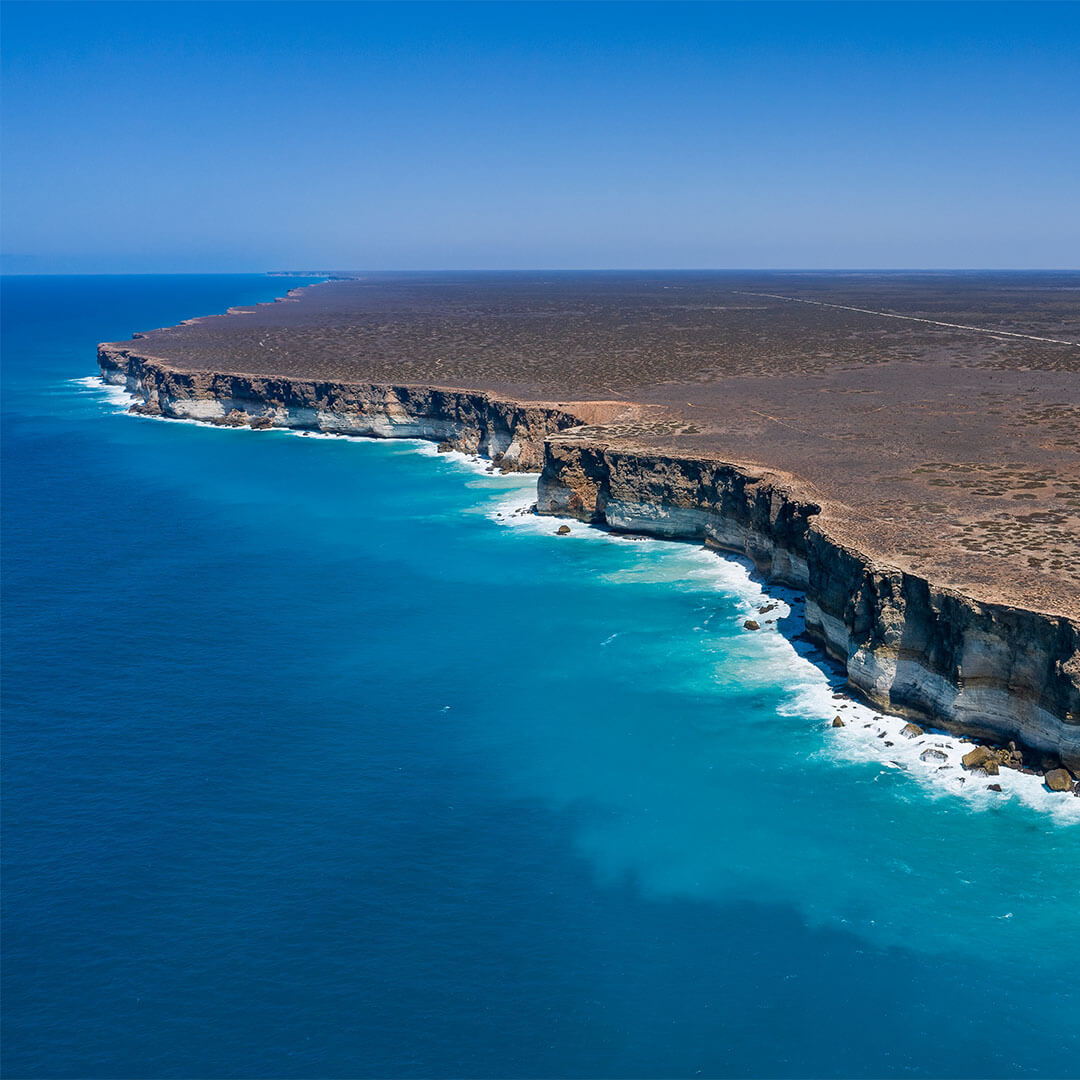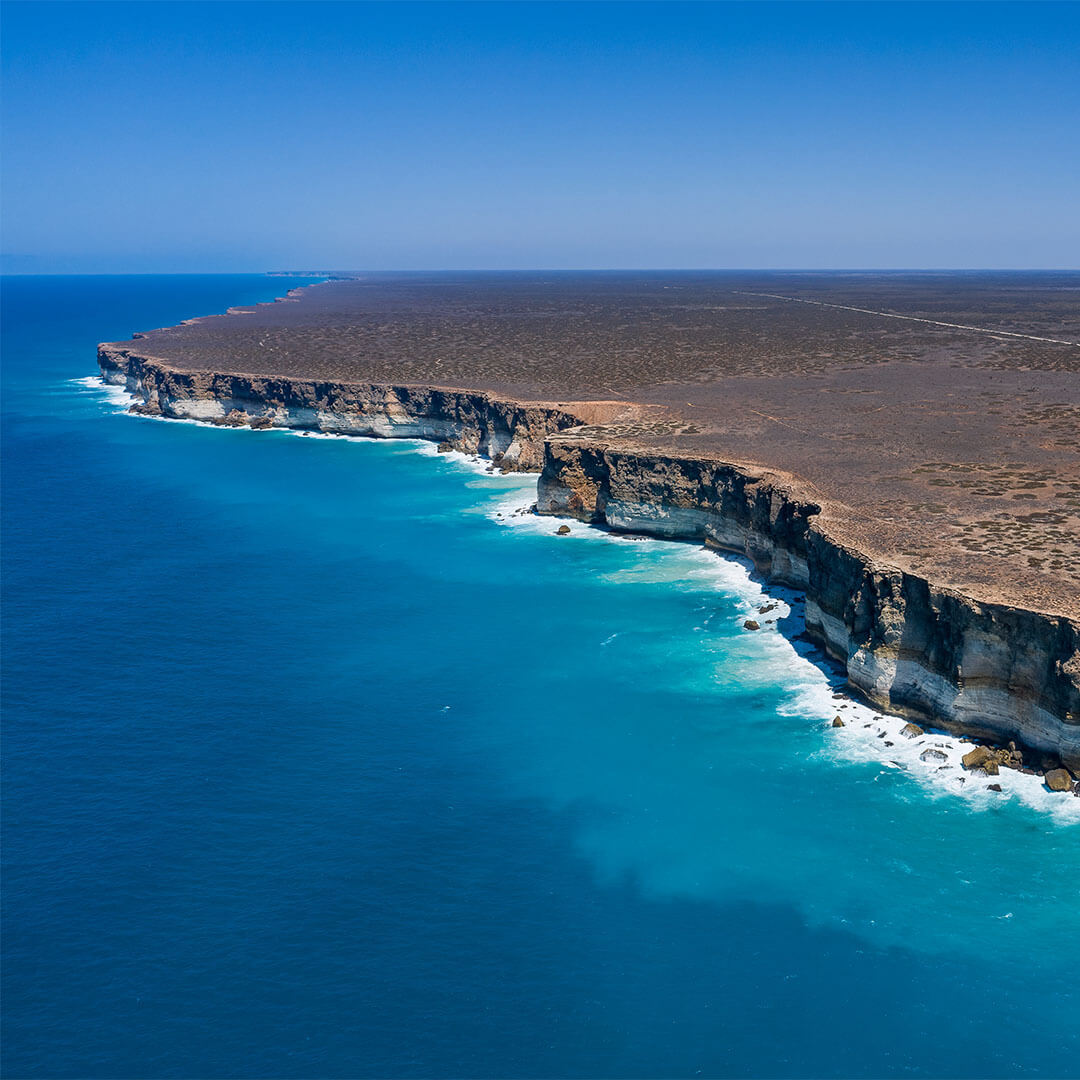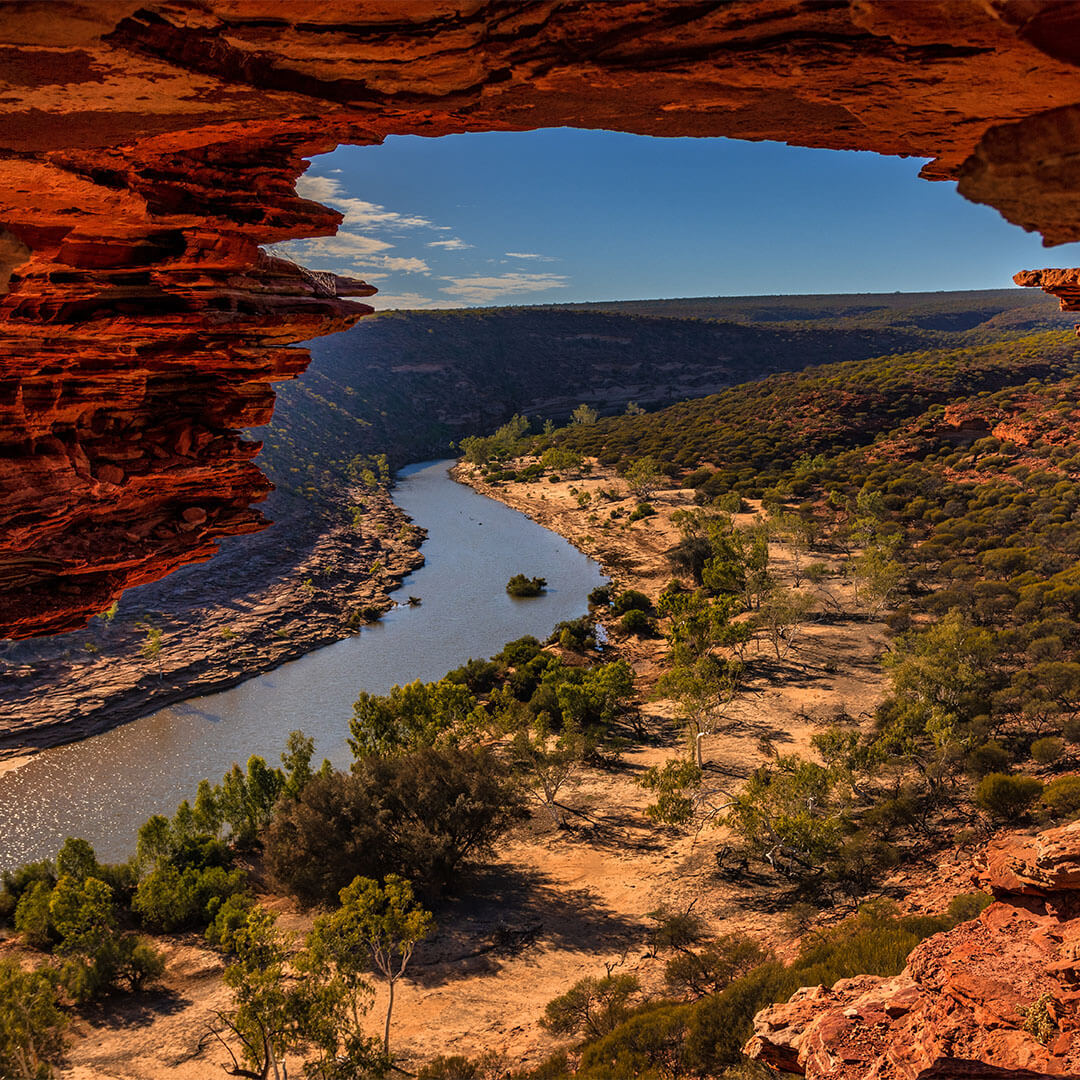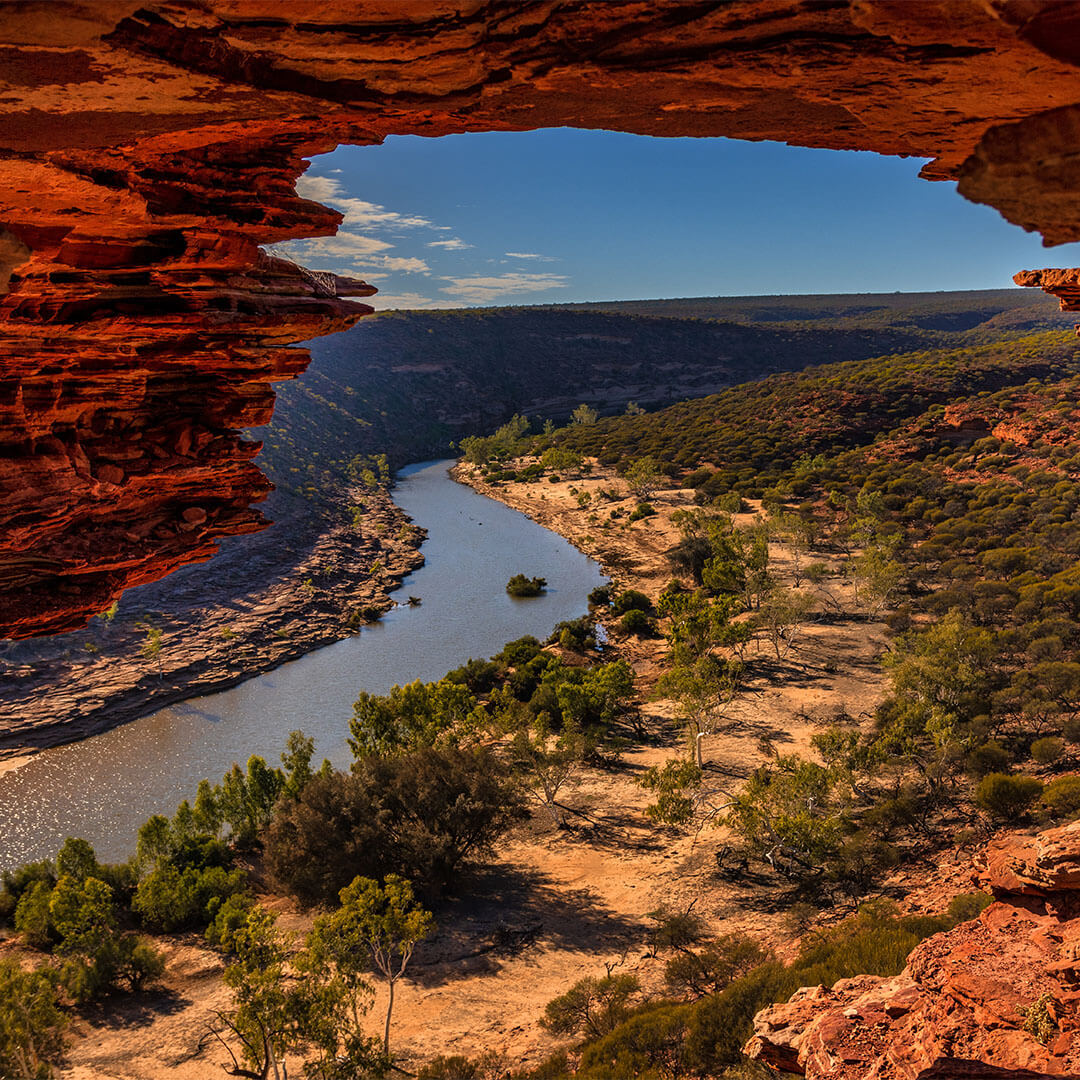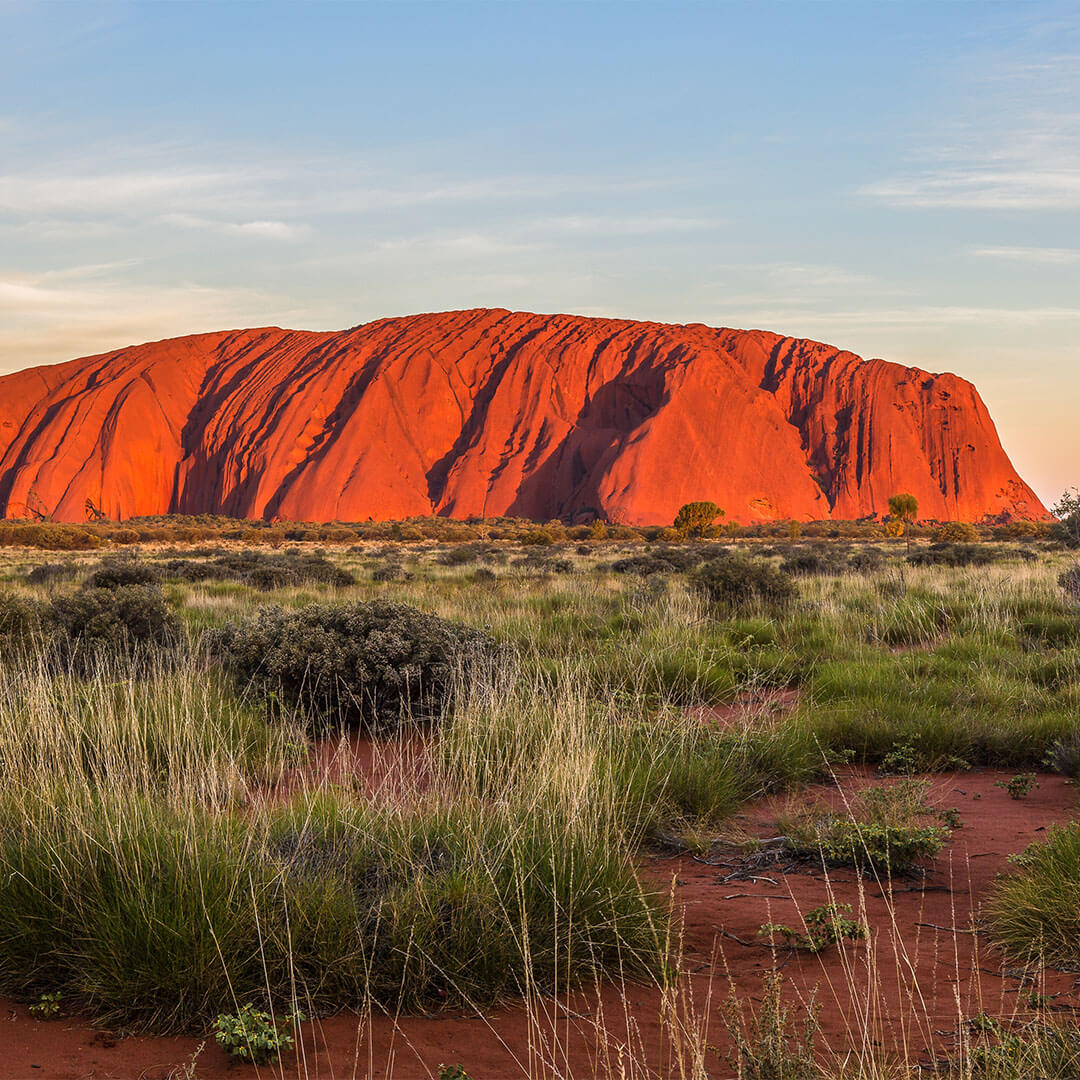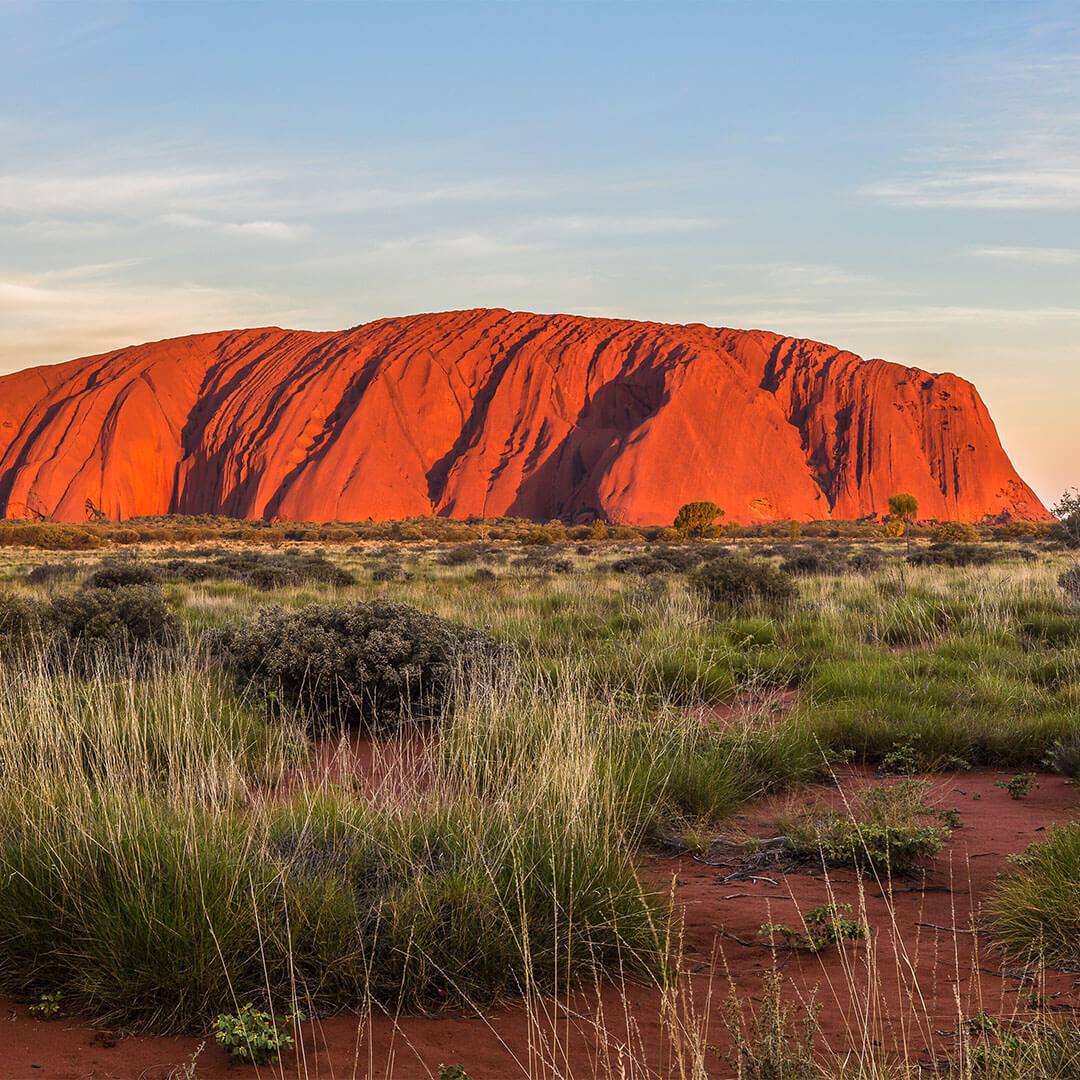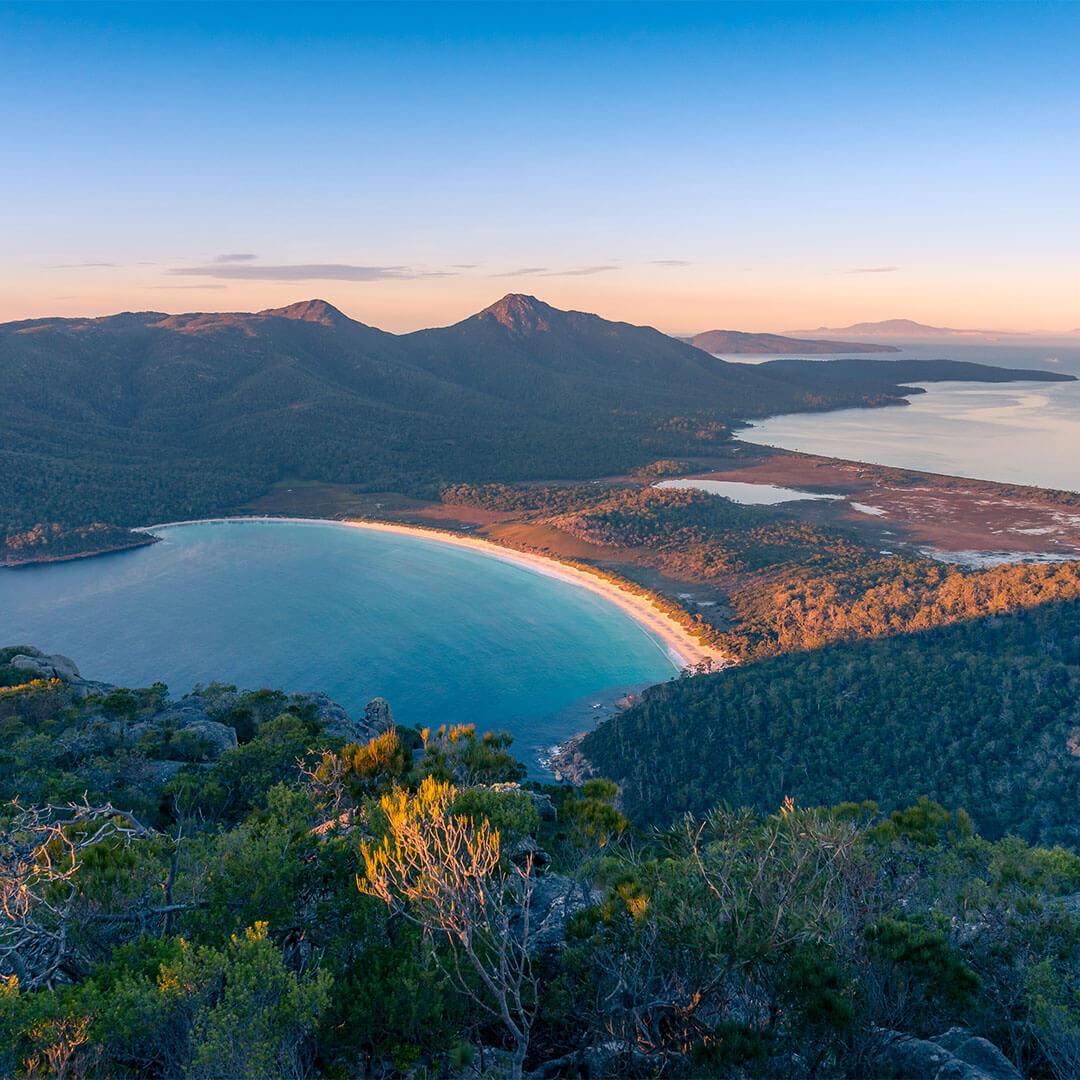 Queensland
The most beautiful coastal region in Australia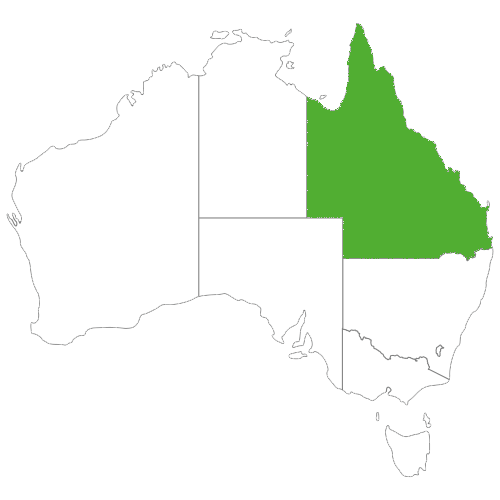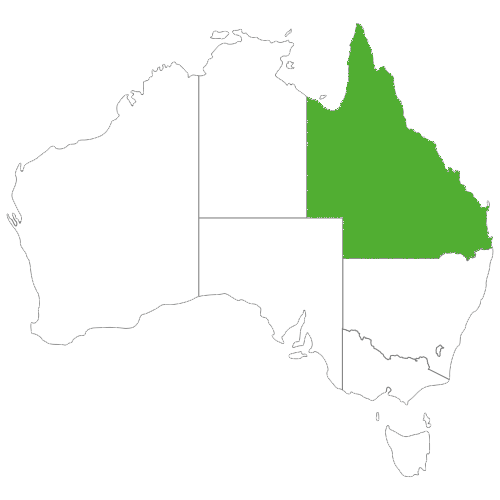 The most popular state in Australia among vacationers is located in the northeast of the continent and is primarily famous for its dream beaches. The Great Barrier Reef not only offers a paradise for snorkeling and diving, but also captivates with its numerous, paradisiacal islands like from a picture book, the Whitsunday Islands – green, forested hills and mountains, surrounded by deserted, white sandy beaches with a view of an ocean shimmering in all imaginable shades of blue and green. Here you'll also find Whitehaven Beach, considered one of the most beautiful beaches in the world, with white quartz sand so fine it squeaks under your feet. North Queensland is a tropical rainforest paradise with a unique variety of exotic animals and plant species, where you can dive deep into the history and traditions of Australia's indigenous people. Learn here how the local Aboriginals still live their lives in modern times in harmony with nature. If you want something more lively, in the south of Queensland you will find the Gold Coast and Surfer's Paradise, which are among the most popular vacation destinations for Australians. Here you can surf during the day, train your sense of balance with a SUP board or paddle through the waves in a kayak, before diving into the vibrant nightlife in the evening. If you're looking for a true four-wheel drive adventure, you're guaranteed to get your money's worth on Fraser Island, the largest sand island in the world. This is because only a few kilometers of the road network on the entire island are paved, the main routes being the beach and other sandy tracks that will take you to Lake McKenzie, a picturesque freshwater lake in the middle of the rainforest, among other places. In Brisbane, the capital of the "Sunshine State", urban lifestyle and Australian nonchalance merge into a very special atmosphere.
New South Wales
The mix of coastal cities and national parks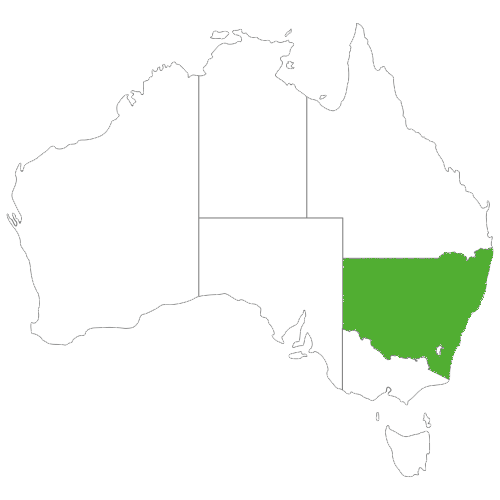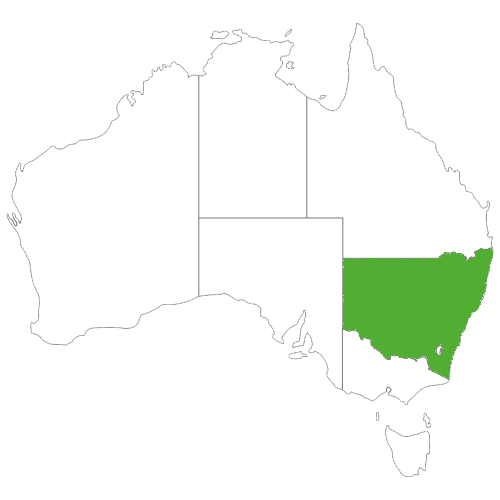 In the southeast of Australia lies New South Wales with the "secret capital" of Australia, Sydney. The vibrant metropolis with its impressive natural harbor, where the world-famous backdrop of the Opera House and Harbour Bridge can be admired, is rightly one of the most popular cities in the world. The real capital, Canberra, is located about 3 hours southwest of Sydney in its own territory, the Australian Capital Territory. New South Wales is known for its impressive mountain landscapes covered with eucalyptus forests in the hinterland of the coast, where for example the Blue Mountains National Park is located. But also numerous picturesque, secluded bays and beaches invite you to swim, surf and sunbathe here. Indulge your palate with seafood or wine, for example from the Hunter Valley, or with a little luck (and depending on the season) watch dolphins or humpback whales off the coast. If you are looking for a very special vacation experience, you will find Lord Howe Island about 700 km east of Sydney, whose very unique nature is protected by the fact that in addition to the only about 300 inhabitants per day, only 400 guests are ever allowed to stay on the island at the same time.
Victoria
Civilization united with nature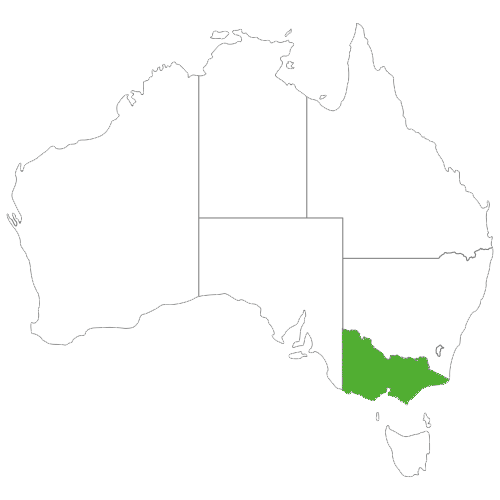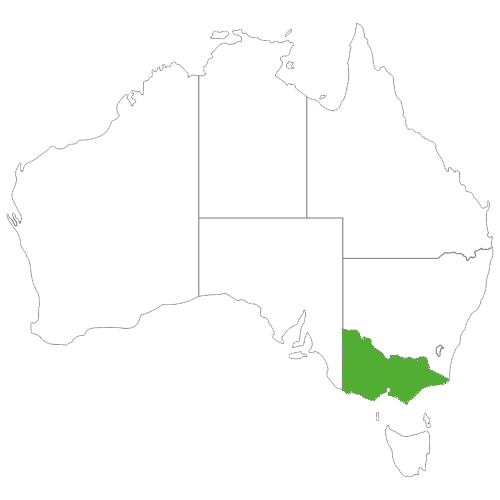 The state of Victoria is probably the most versatile state in Australia. In the east, striking mountain ranges dominate the landscape, creating paradisiacal hiking conditions. For outdoor enthusiasts, a visit to Wilsons Promontory National Park, considered one of the most beautiful national parks in Australia, is an absolute must. Melbourne, Australia's second largest city and the capital of the state of Victoria, is guaranteed to captivate you – charming Victorian house fronts, lively artists' quarters, bustling restaurants and cafes to please every palate, art galleries, vintage boutiques, museums and the lively beach district of St. Kilda offer countless opportunities for a few varied days in the city. The Yarra Valley and the Mornington Peninsula are two exquisite wine-growing regions in the metropolitan area, and the Great Ocean Road, probably the most beautiful coastal scenic road in the world, begins less than 100 km west of Melbourne. Those in search of historical flair can visit the gold-mining town of Sovereign Hill in Ballarat or explore the meanders of the Murray River aboard a paddle steamer.
South Australia
Untouched nature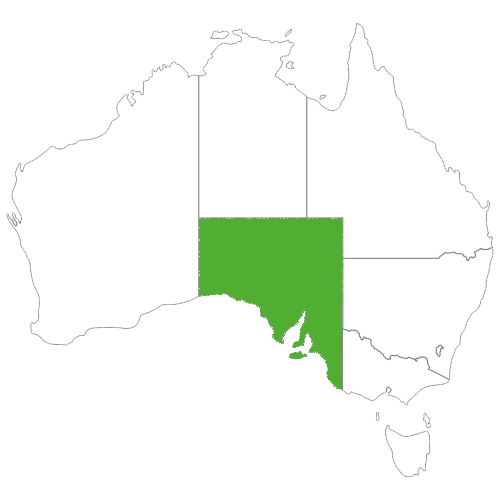 South Australia is a paradise for nature lovers and gourmets. The state's best-known region is Kangaroo Island, an island of exuberant flora and fauna off the coast of Adelaide. In addition to the spectacular natural beauty of Flinders Chase National Park, such as the limestone cliffs of Remarkable Rocks that have been eroded into bizarre formations, you will also find large populations of kangaroos, wallabies, koalas, kangaroos, fur seals, sea lions and numerous colorful bird species. Dolphins and whales cavort off the coast, and exciting diving and snorkeling areas await you on coral reefs and around numerous shipwrecks. But there is also a lot to offer in terms of culinary delights: Honey, lavender, chestnuts, olives, figs, oysters, wine, spirits and eucalyptus oil are just some of the specialties produced here on the island. Adelaide, the capital of South Australia, with a population of just under 22,000, is a charming city with many parks, churches and a very wide range of excellent restaurants and bars. The surrounding area is also home to numerous award-winning wineries, especially in the Barossa Valley, which are happy to open their doors for tastings. North of Adelaide, the landscape soon becomes drier and the typical red outback begins. On the Stuart Highway, which connects the south of Australia with the far north, the route leads past huge salt lakes and regions dominated by mines and quarries. A unique experience is Coober Pedy, a settlement of opal prospectors who have built most of their houses underground to protect themselves from the extreme temperatures of the desert.
Western Australia
The red expanses of the outback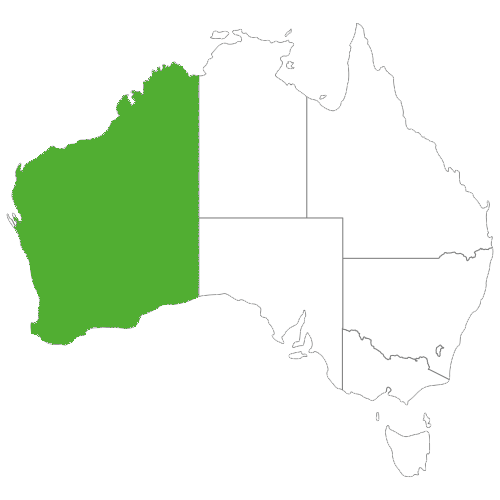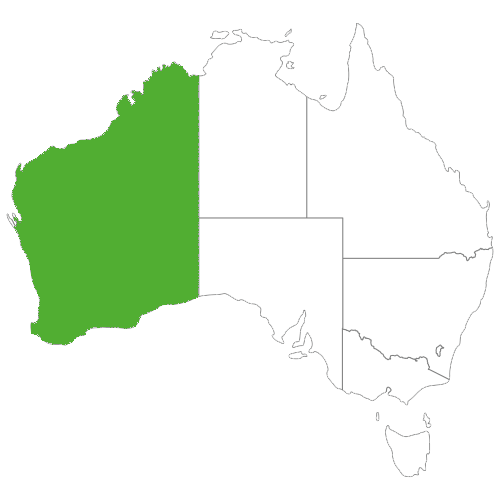 Western Australia is the least touristically developed state of Australia and therefore the ideal destination for individualists. The south is still relatively densely populated and offers with Perth the fastest airport in Australia to reach from Europe (a total of only about 18 hours flying time). The Margaret River region is a paradise for gourmets, from award-winning wines to small craft beer breweries, chocolate manufactories, seafood, truffles and cheese specialties, hardly any wish remains unfulfilled. In addition, at the time of the wildflower bloom from September to November, the region is a colorful sea of colors. Picturesque sandy beaches, where surfers and kangaroos often cavort, invite you to sunbathe. If you follow the highway north from Perth, nature soon becomes wilder and the ground redder, and you encounter fewer and fewer people. So you have the absolute natural beauties like the Kalbarri National Park with its wild romantic cliff landscape almost for yourself. Further north, the Ningaloo Reef offers diving and snorkeling areas, some of which can be reached directly from the beach. There is also the possibility to swim with whale sharks. Another highlight is the Karijini National Park, which will captivate you with its spectacular gorges and picturesque waterholes. In the far north of Western Australia, the Gibb River Road, a four-wheel drive track that leads through the wild and romantic Kimberley region, is a real highlight for anyone who wants to experience a real outback adventure. The Bungle Bungles, a national park of beehive-like sandstone formations crisscrossed by breathtaking gorges, are also spectacular.
 Northern Territory
More than just Ayers Rock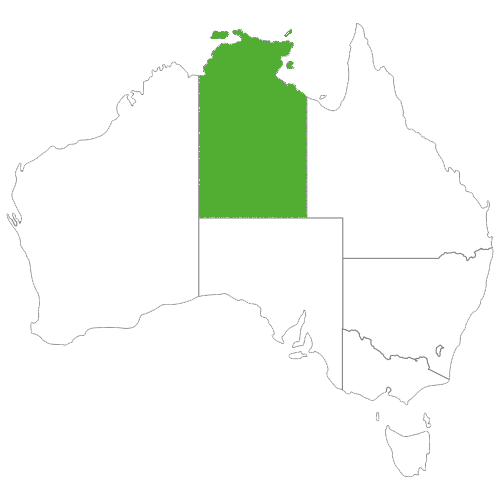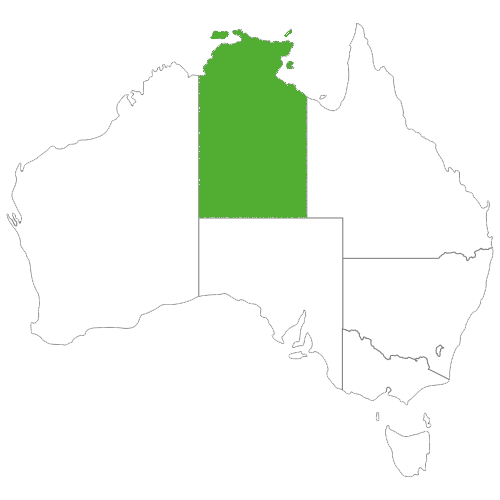 The probably most famous place of the Northern Territory is the Uluru, also known as Ayers Rock. The red monolith is probably the most famous landmark in Australia and inevitably arouses wanderlust. Here the culture and history of the local Aboriginals is tangible and tangible, because Uluru is one of the most important sanctuaries of the Australian aborigines. But the so-called Red Centre has much more to offer, because also the Kata Tjuta, the Kings Canyon and the West MacDonnell Ranges know how to inspire. High in the north lies Darwin, the capital of the Northern Territory. From here it is not far to Litchfield National Park and Kakadu National Park, which is considered one of the most beautiful national parks in Australia. On almost 20,000 km² you can expect wild and rough plateaus, extensive forest areas, spectacular waterfalls, tropical swamplands with unique flora and fauna and thousands of years old rock paintings. High up stretches Arnhem Land, one of the few areas in Australia that is once again fully owned by its traditional owners from the Yolngu tribe, and may only be visited by tourists under very strict conditions.
 Tasmanien
Despite the devils a paradise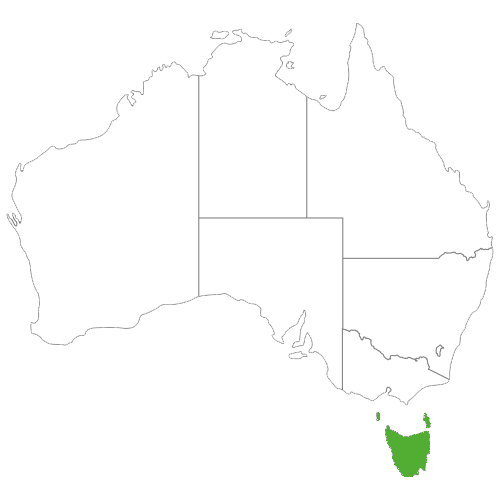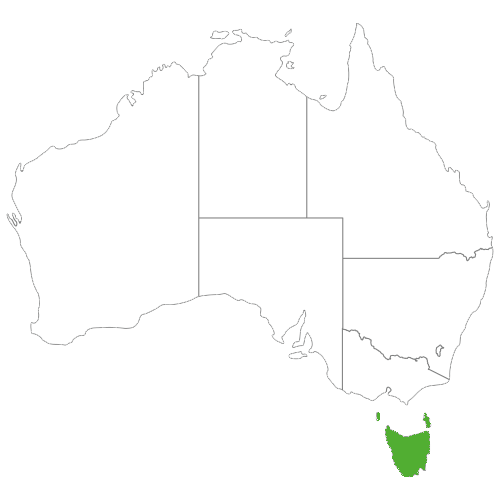 In the very south of Australia lies an island that is unfortunately often overlooked by when planning trips to Australia, but has so incredibly much to offer – Tasmania. The island consists of more than a third of national parks and therefore inspires especially by its almost untouched nature – picturesque coastal sections and deserted bays, majestic mountain landscapes, green plateaus, huge rainforests and extensive moorlands offer the ideal terrain for outdoor activities of all kinds. Whether hiking, mountain biking, kayaking, horseback riding, climbing, sailing or surfing, the possibilities are virtually endless. An extensive network of hiking and biking trails offers the right tour for every level of difficulty and fitness, whether for one day or several days. But also culturally, Tasmania, affectionately called "Tassie" by the locals, has a lot to offer. In Port Arthur, formerly the largest convict colony in Australia, this dark chapter of the country's history can be experienced very impressively. In Hobart, the capital of Tasmania, you will find numerous antique, modern and contemporary works of art at MONA, the Museum of Old and New Art. Gourmets will feel like in paradise on Tasmania, because a multitude of micro-breweries, wineries and distilleries offer their products for tasting, often directly at the production sites. Or how about a cooking course where you exclusively use local specialties, fresh from the producer? You see, there is actually no reason to continue to overlook Tasmania in your travel plans!
Our process for your successful vacation
1. Get familiar
To tailor an ideal itinerary to fit your unique needs, we would like to get to know you. Fill out our contact form and let us know how we may get in touch with you. If you only have time after hours, we will gladly also accommodate that!
2. Get planning
You will receive a first itinerary from us – no strings attached – that will be the baseline for our further planning together. And when everything fits, just lean back, we will take care of the booking.
3. Get packing
Rely on us. We will take care of all the necessary formalities and keep you posted on what you will still need to do. So the only thing you'll have to worry about will be packing your suitcases!
Reviews from happy travellers